ISLAMABAD: The Pakistan Telecommunication Authority's (PTA) website must be malfunctioning. Because if it is not then the policymakers on top have actually thought that it is perfectly alright to charge approximately Rs50,000 tax on a phone worth Rs1,000.
Social media is ripe with people sharing screenshots and pictures of printed challan forms from the PTA mobile registration site where the mobile phones in concern are worth Rs1,000 to Rs4,000 but the taxes to be paid to make them PTA compliant are in the neighbourhood of Rs45,000 to Rs52,000.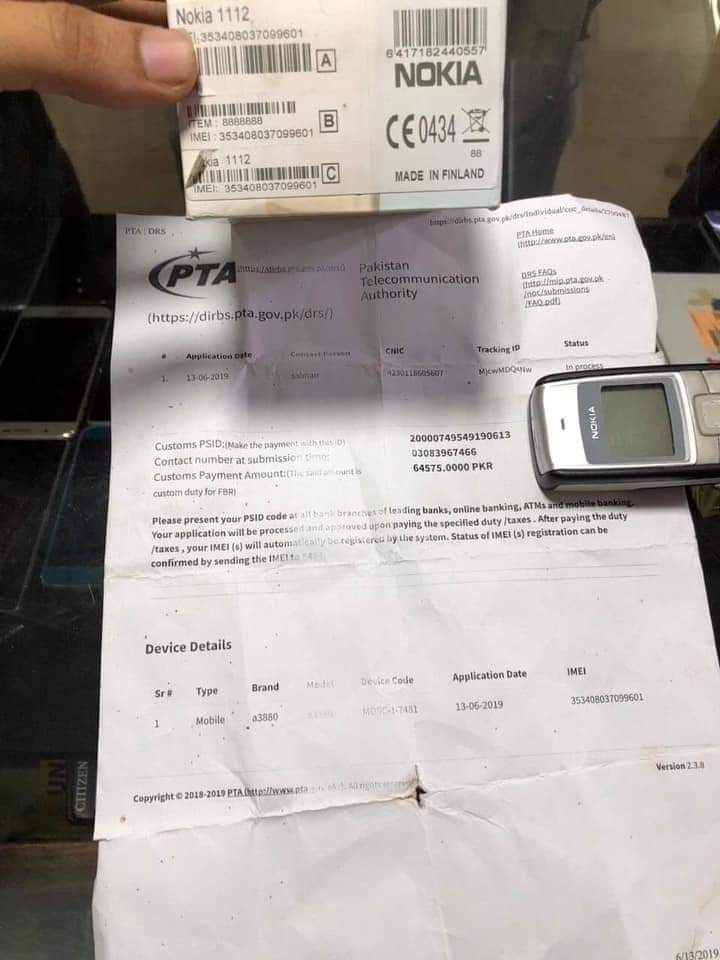 One particular customer, who shared his PTA receipt with Pakistan Today, has been slapped with Rs219,248 customs duty. Just to put things in perspective, the price of the latest iPhone XS Max is less than Rs200,000.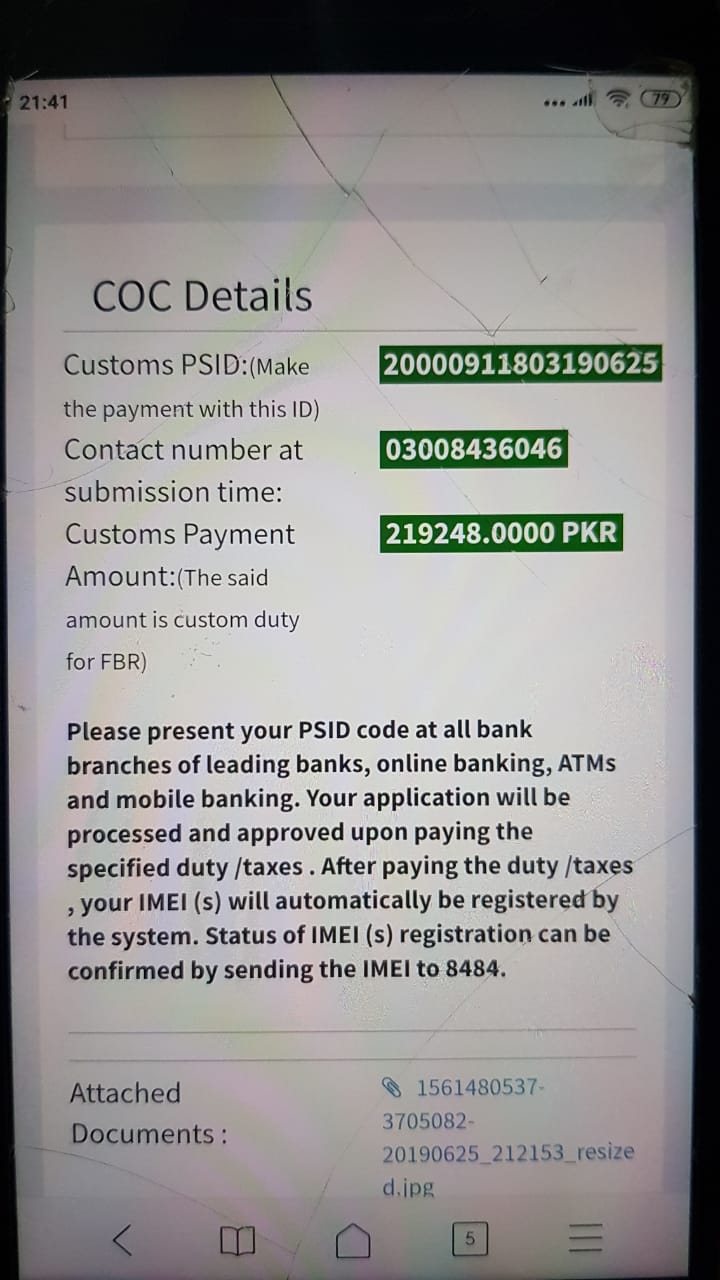 Despite repeated attempts, no official from PTA was available for comment. A senior PTA official, who contacted independently, asked for proof of these receipts and promised to forward them to the officials concerned, but despite that there has been no response from PTA.
Meanwhile, the complaints of outrageous custom duties on phones have been pouring in over social media with some customers sharing their plans of selling their phones to their relatives and friends abroad instead of paying PTA the tax amounts.